So I have this car…..
I am in the possession of a 1967 Chevrolet, Nova SS. How did I become the owner of this 60's classic muscle car? That is probably another novel completely…
At any rate, I have this car. Here is a photo of the car as of January 1, 2016: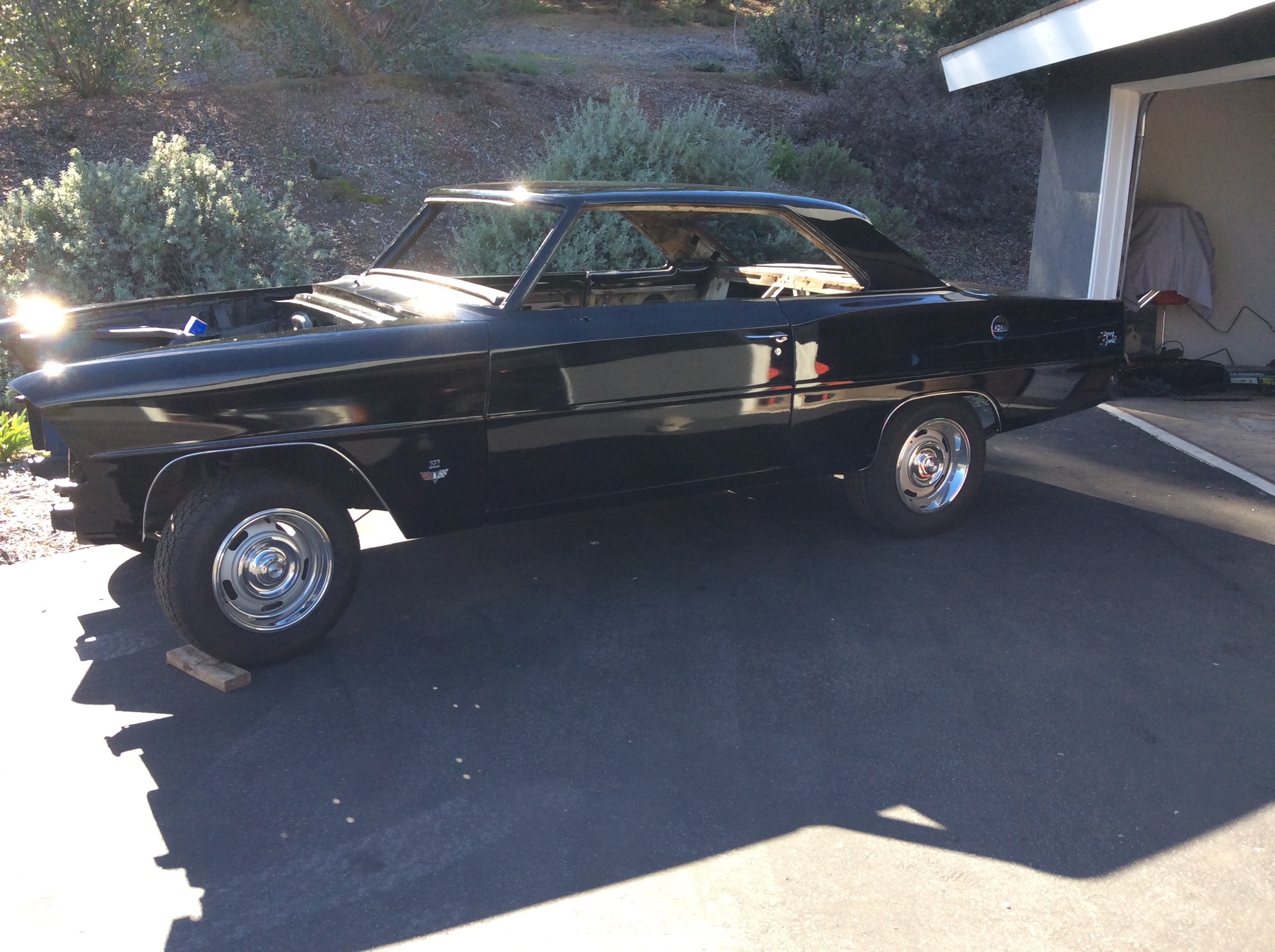 Yes – this is basically an auto restoration, DIY – albeit on the milder side of restorations – project. I'm not entirely sure how to begin, or how best to proceed. I do know this: the short term goal of this chapter of my DIY car project = turn the key, start the motor, and drive.
I was given the car by my father as a daily driver back in the fall of 1992. I have a history with these particular cars largely due to my father, who by today's standards, was a "gear head" when he was a teenager. He went to college in the South at Oglethorpe University and was impressed by the 66-67 Nova: clean lines, curb weight, and speed. This fascination would then transfer itself to my teenage years. I took my driver's test in a 1966 Nova wagon. My first regular driver was a 1966 Chevy II, 2-door sport coupe. After I slowly ruined the tired 350 motor in that car, I drove a 1964 Nova SS for a couple of years until I ultimately was given this blue, 1967 Nova SS as my final parent-provided vehicle to use and drive: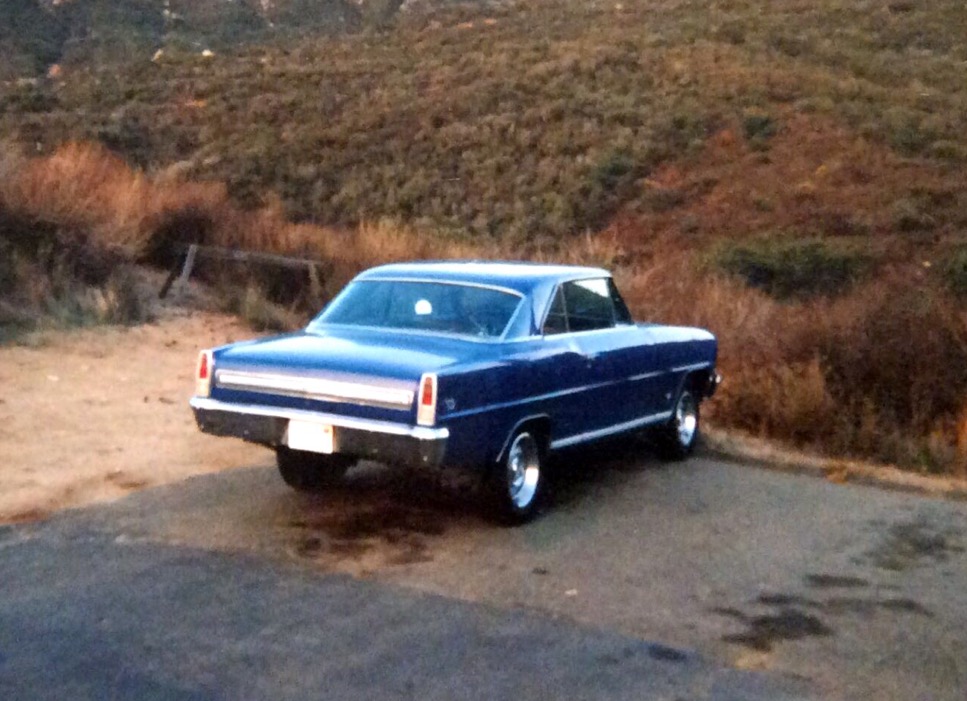 At this point I am in college, studying as a music major and working at a restaurant to purchase fuel for the car. My father and I still want to pursue the "father/son" project back when I was 16, so we sit down and try to envision the car we want given the vehicle we currently have.
Here is the cowl tag of the car: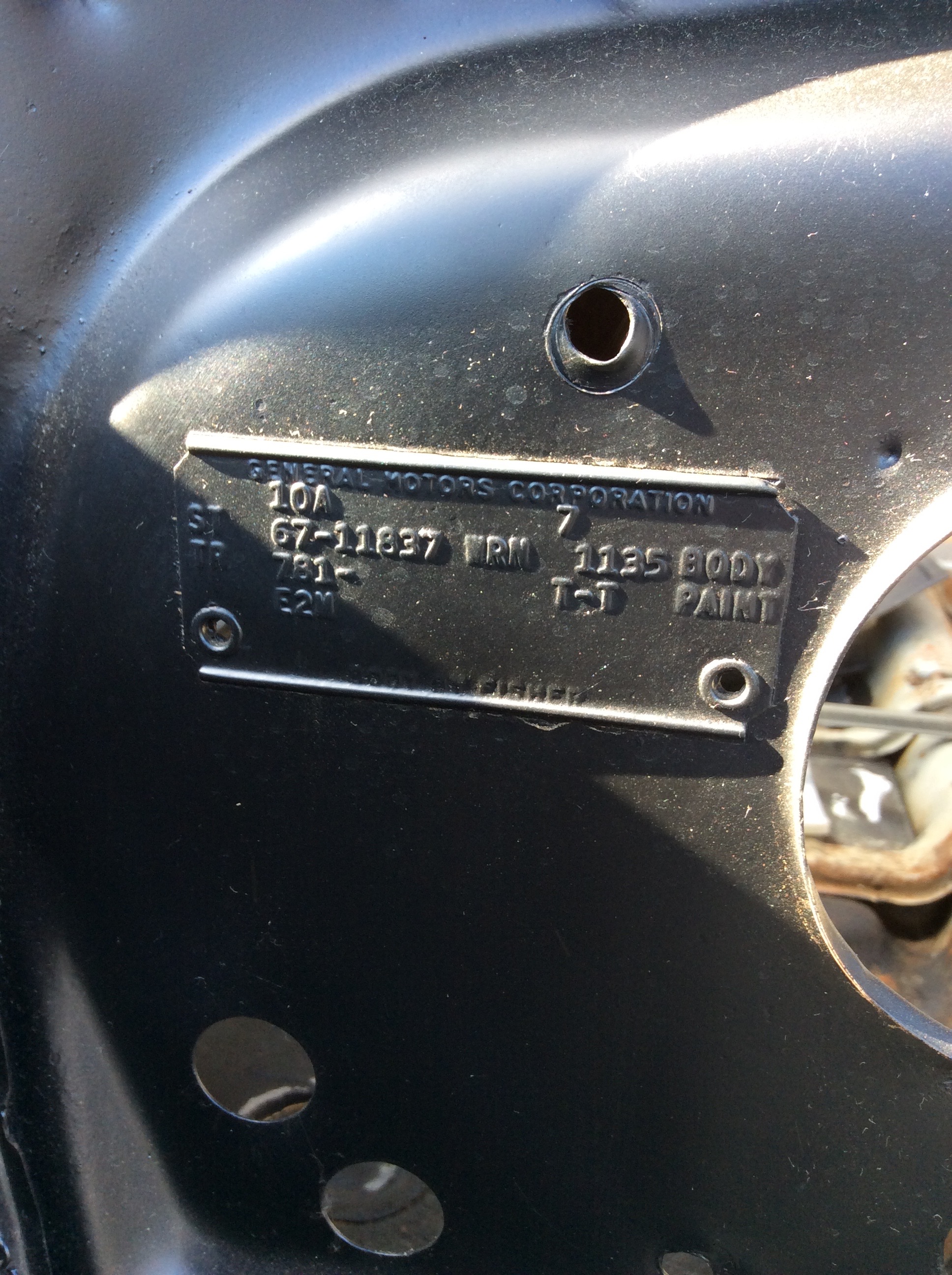 The car that left the factory in October of 1966 was a Tahoe-turquoise, vinyl top, A/C (right??), 283, 2sp automatic, non-posi, Chevy II Nova Super Sport. As the knowledgeable folks out there reading this, the car that we want:
Black-on-black, 327/350 hp, 4sp manual, 3:36 posi-traction 67 Nova SS (no A/C, no vinyl top)
Yes – the numbers do not match; I get that. Remember the goal in the beginning of this post? Turn the key, start the motor and drive…
Here is a
link to the photos
I took on January 1, 2016. Paint and body work are complete, the 327/350hp engine has been rebuilt, the Muncie M-22 4sp has been rebuilt, posi-traction ring & pinion are resting on the garage floor, the new interior is still in packages, new chrome bumpers, polished SS trim moldings….  Yep; the only thing to do – essentially – is to put it all back together.
So… here goes a new chapter on this blog: 1967 Nova SS.
http://chadzullinger.com/wp-content/uploads/2021/01/logo.png
0
0
chad
http://chadzullinger.com/wp-content/uploads/2021/01/logo.png
chad
2016-01-15 20:09:42
2016-01-15 20:09:42
1967 Chevrolet Nova SS